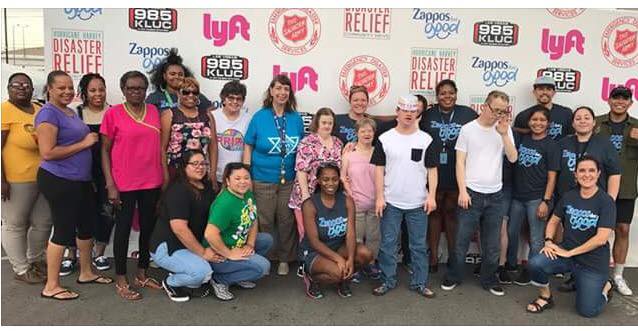 The New Vista Gives Back program provides opportunities for members to give back to the Las Vegas community through volunteer work.
The volunteer sessions provide opportunities for members of New Vista's Speakers Bureau to interact with community partners, advocating on behalf of the I/DD community.
New Vista Gives Back volunteers join our community partners in several weekly/monthly/quarterly opportunities, supporting various agency efforts.