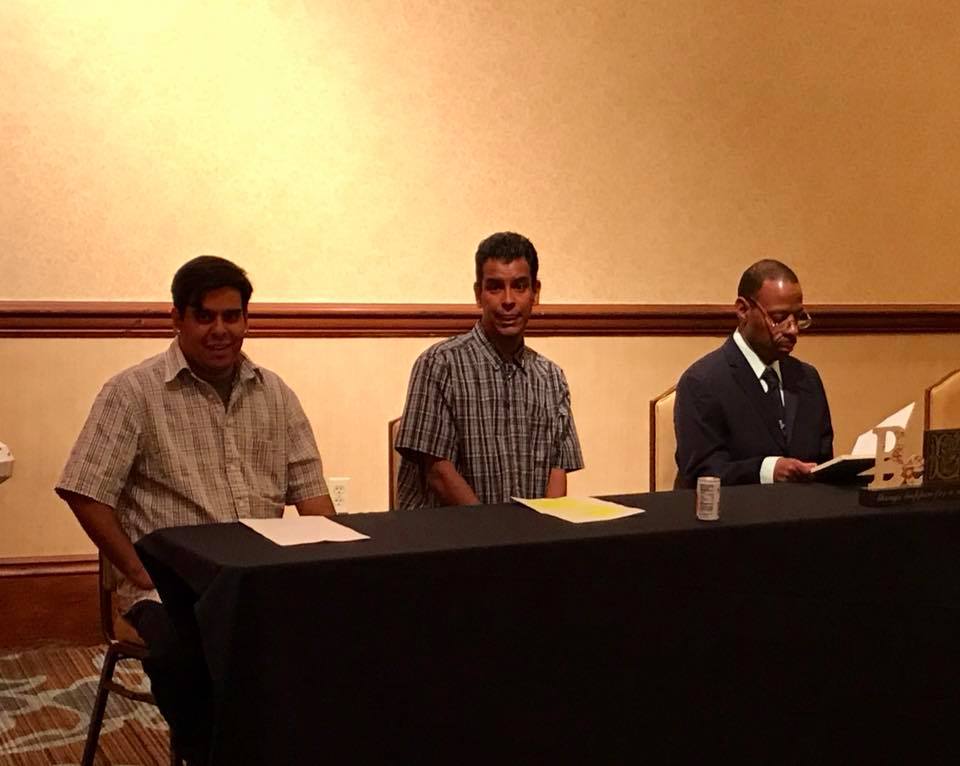 New Vista's Speakers Bureau is an interactive group of speakers with Intellectual and Developmental Disabilities who share a positive message of awareness and inclusion throughout the community. Bureau members participate in a series of trainings provided by Las Vegas Keynote Speakers, professional motivational speaker trainers, who teach members public speaking techniques, speech preparation tips, and conduct practice sessions to empower bureau members to speak on behalf of New Vista.
Members are encouraged to speak on their experiences as an individual living with I/DD, and share life stories, or fine tune their         comedy routine!
Members represent New Vista on a public platform by participating in community engagement opportunities, including:  Lunch-n-learns, panel discussion at educational institutions/ conferences, churches, New Vista Gives Back volunteer sessions, event information booths, and New Vista's Open Mic Night second Saturday series.